Portal set up with at least one group other than the default group. See how to create groups here
When a user is created on Pory, they will be automatically added to the default user group. Users added to a group will inherit that group's access permissions.
Assigning users
To assign a user to a group:
Navigate to the User Accounts settings
Select the Groups tab.
Click on the Manage button of the group you wish to assign your user/s to.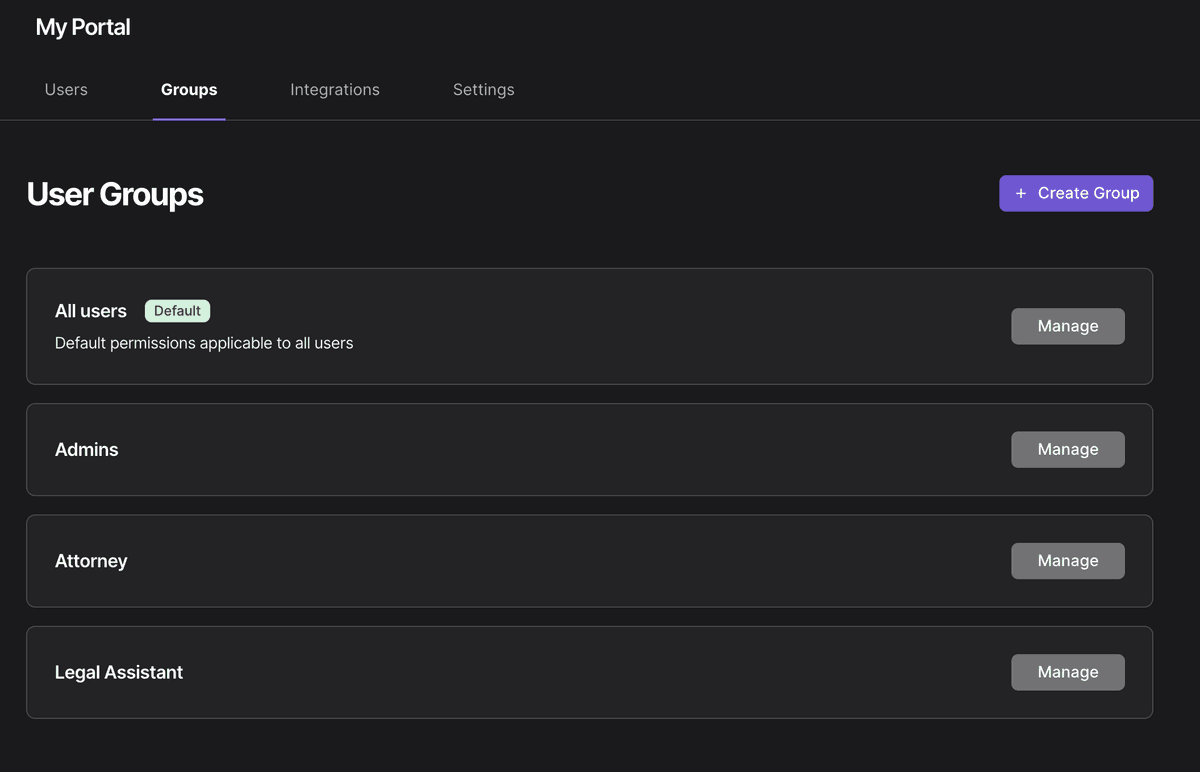 This will open up information such as the users, permissions and integrations for the user group.
Click on Add Users

Click the Add button for the user you wish to assign to the group.
E.g. alexis@example.com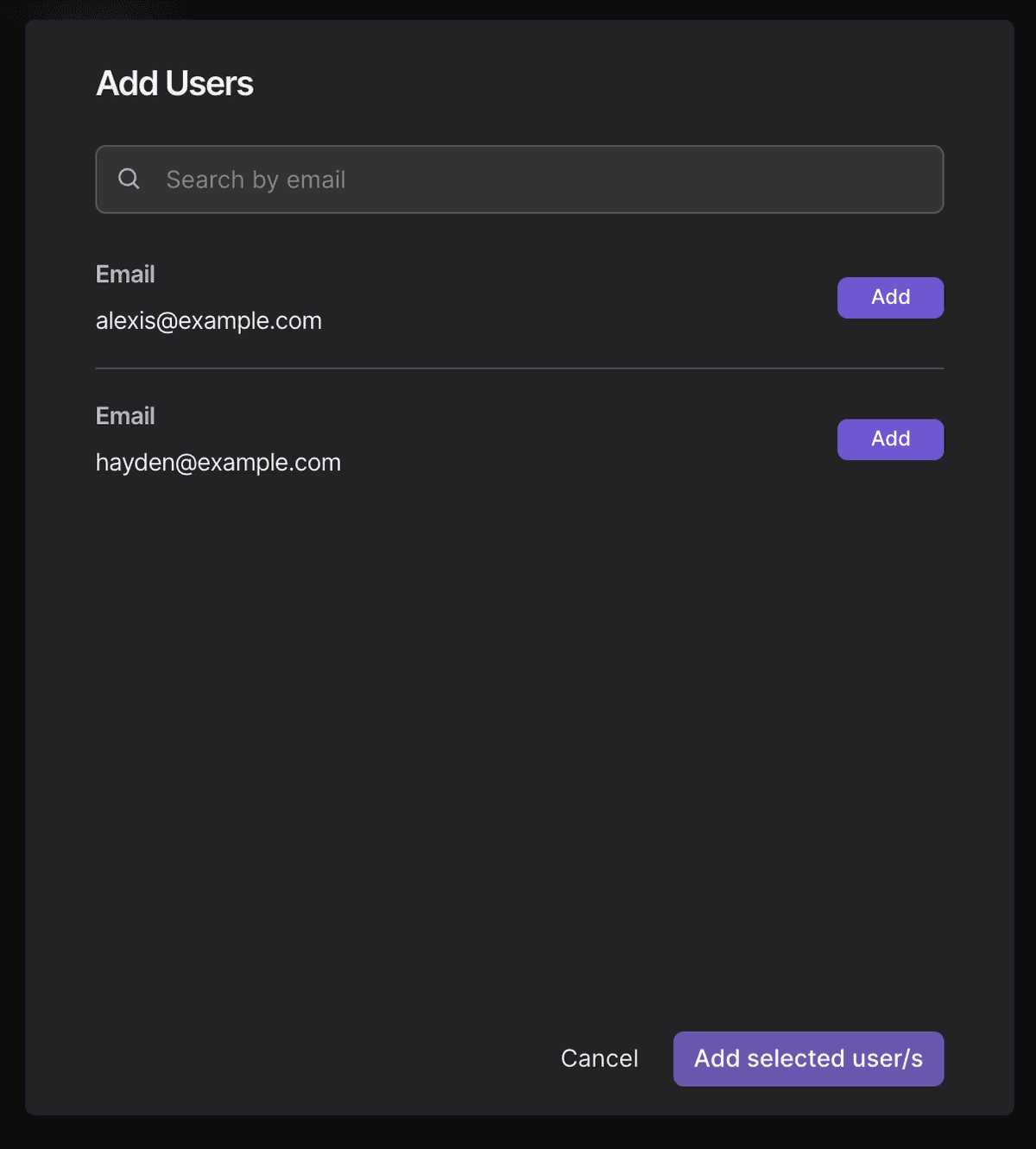 Click on Add selected user/s.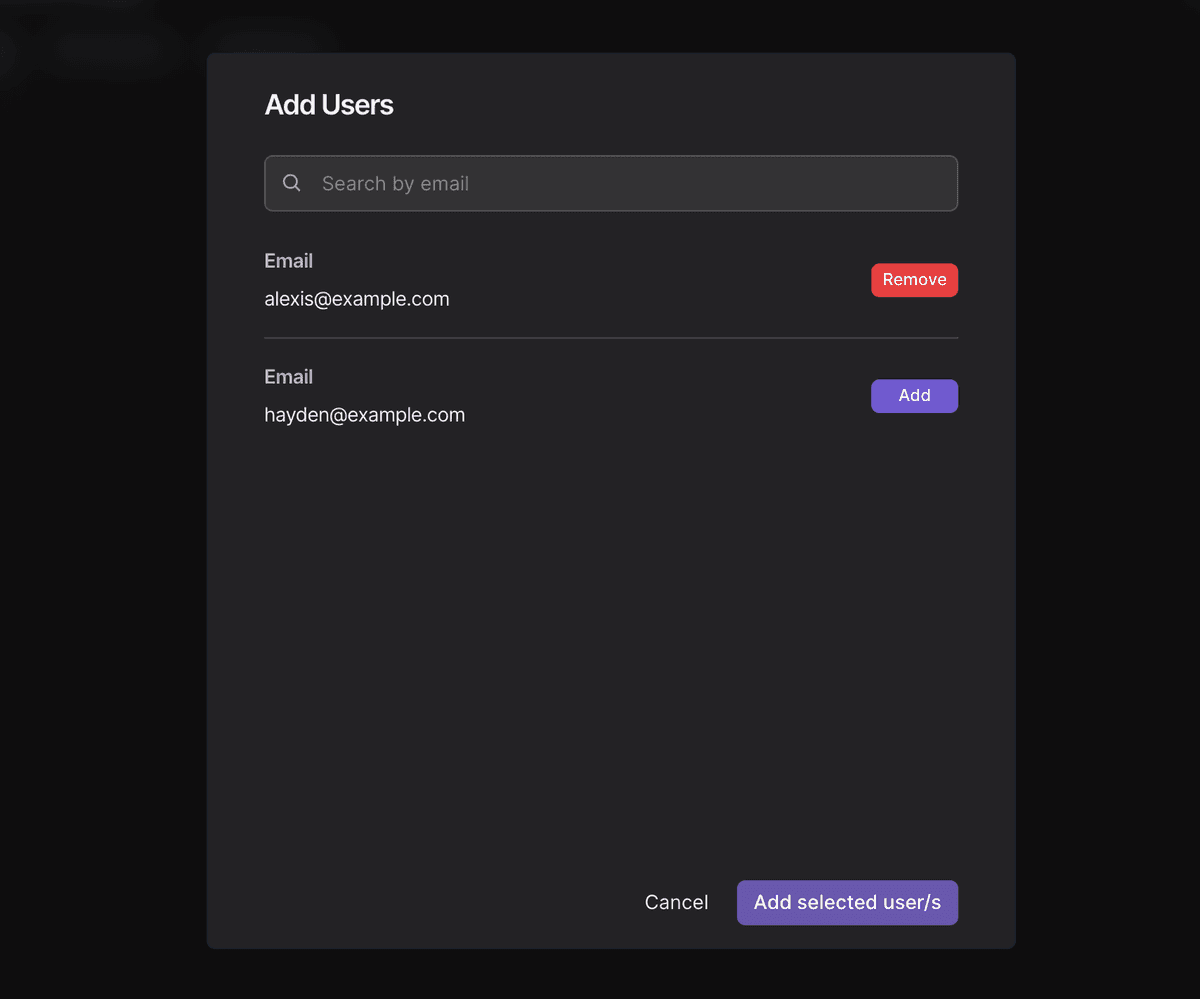 You can now see the list of users that are a part of the group.