Pory supports 3 types of sign up retrisctions to control how users can create an account in your portal. To update this settings:
Go to the User Accounts settings page from the editor
Select the Settings tab.
Select the Account Settings tab.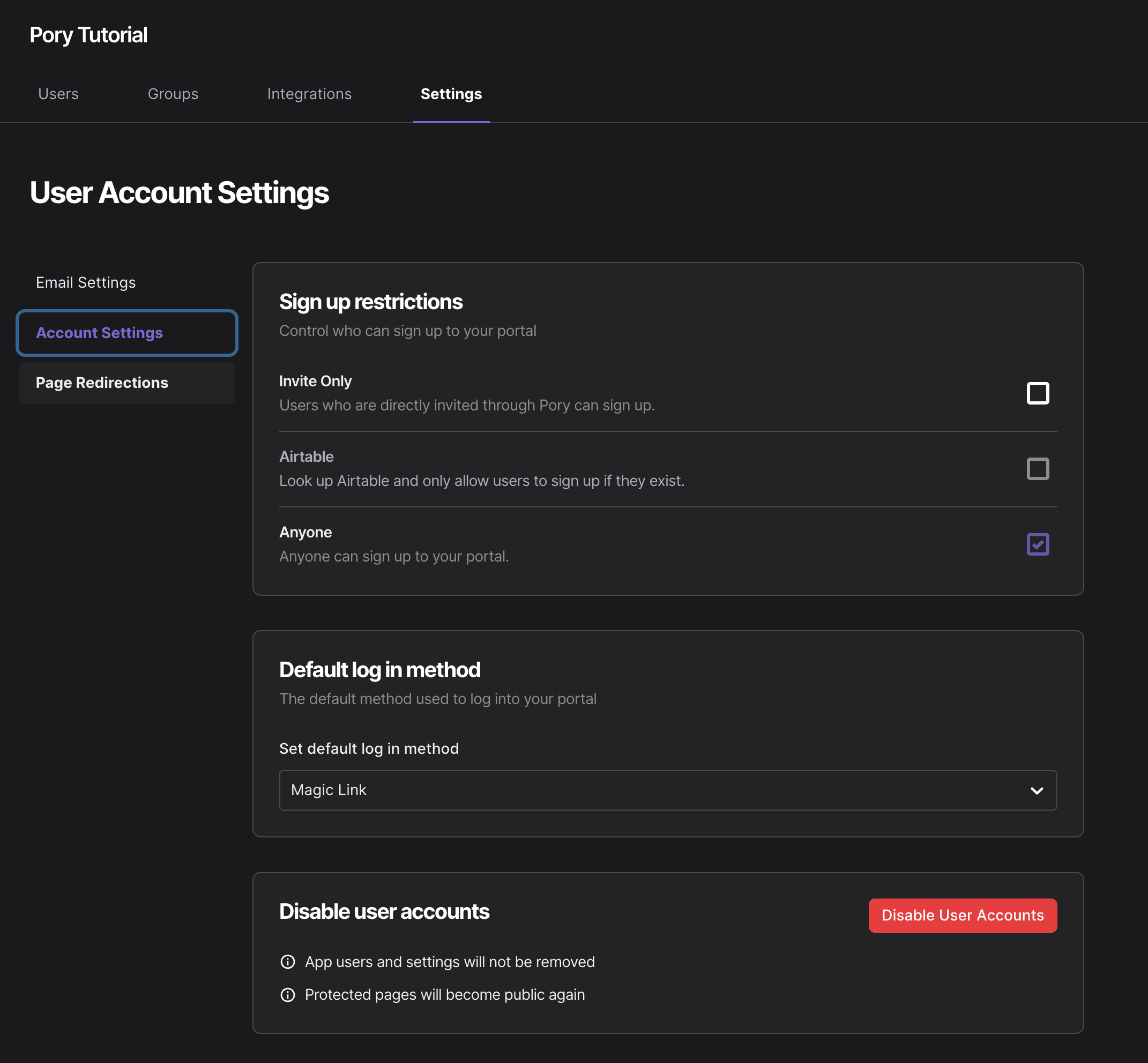 Invite only
There are two ways to invite users to your Pory portal.
This method hides the sign up button from your portal. Only users who have been invited will be able to register to your portal.
Airtable
This method restricts account registration exclusively to individuals already listed in your Users table. Additionally, implementing a magic link login method is advised for further security. This approach provides a robust safeguard against unauthorized account creation and access.
Anyone
This method allows anyone to sign up for an account in your portal via the sign up button.