Pory, known for its integration with Airtable, allows users to easily create and manage these listings using data from their Airtable bases. In this guide, we will learn how to create a listing using data from Airtable.
Step 01: Create a Listing
First, go to the editor of your portal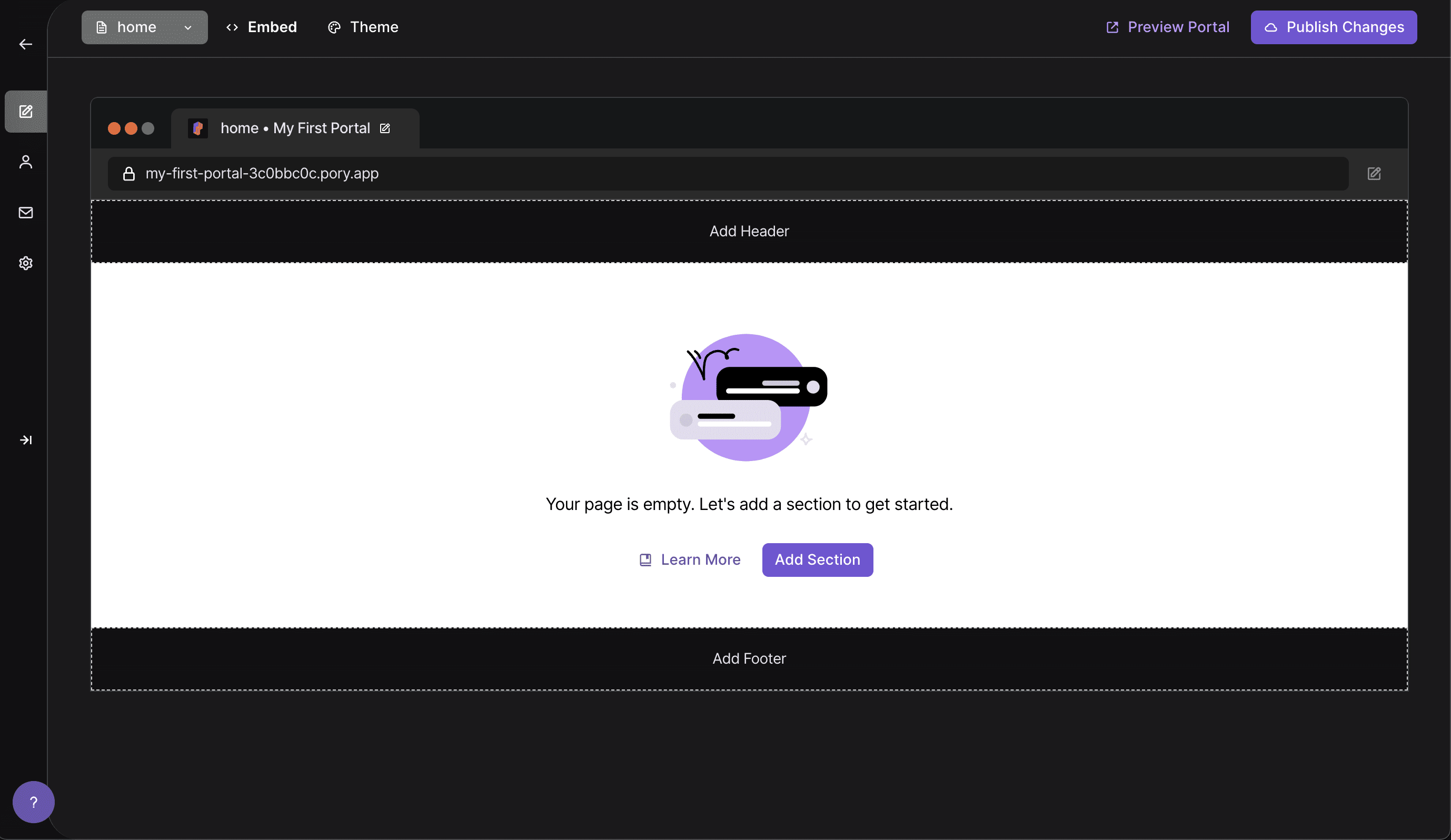 Click Add Section
Select a layout for the listing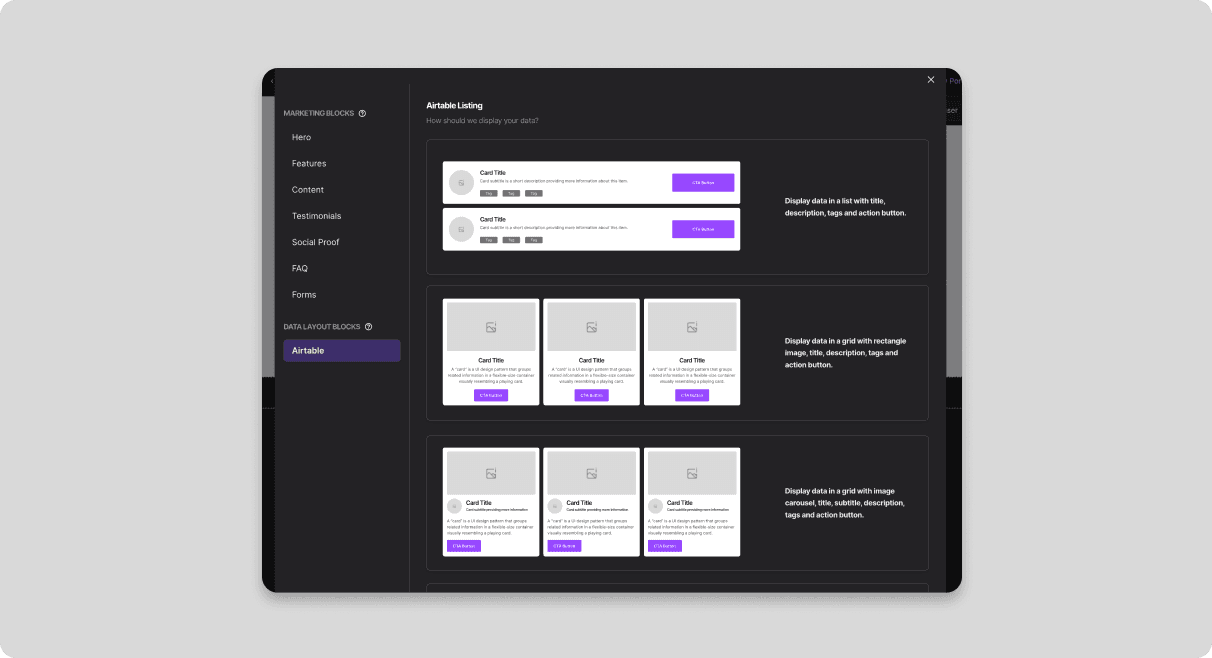 Step 02: Edit the listing view
Hover over and click on Edit Listing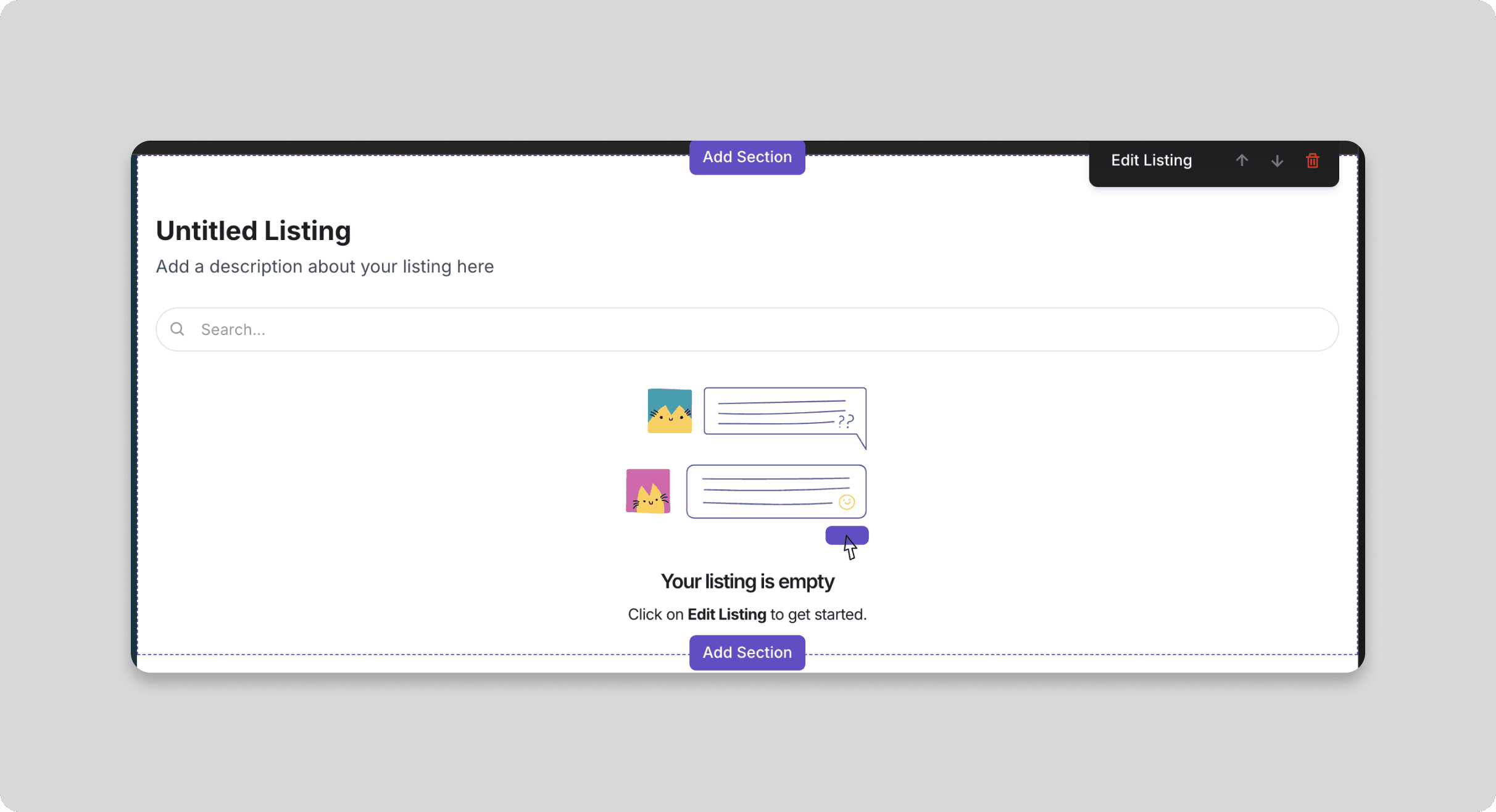 Fill out your base and table information for the listing.
Select Base: The Airtable base
Select Table: The table to retrieve data from
Select Airtable View: This is optional for displaying records from a view.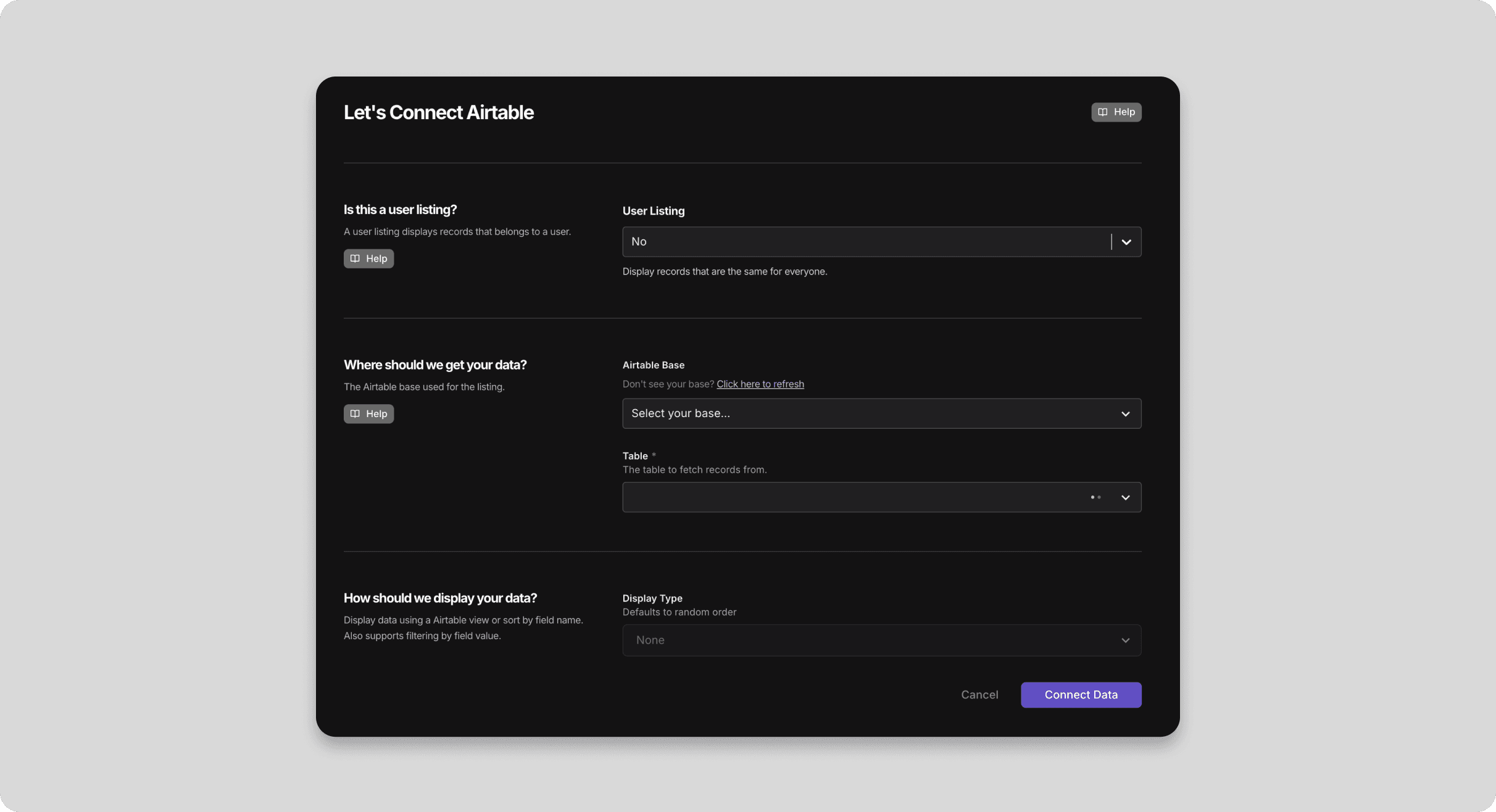 Select the fields to display in the Listing View of the selected layout.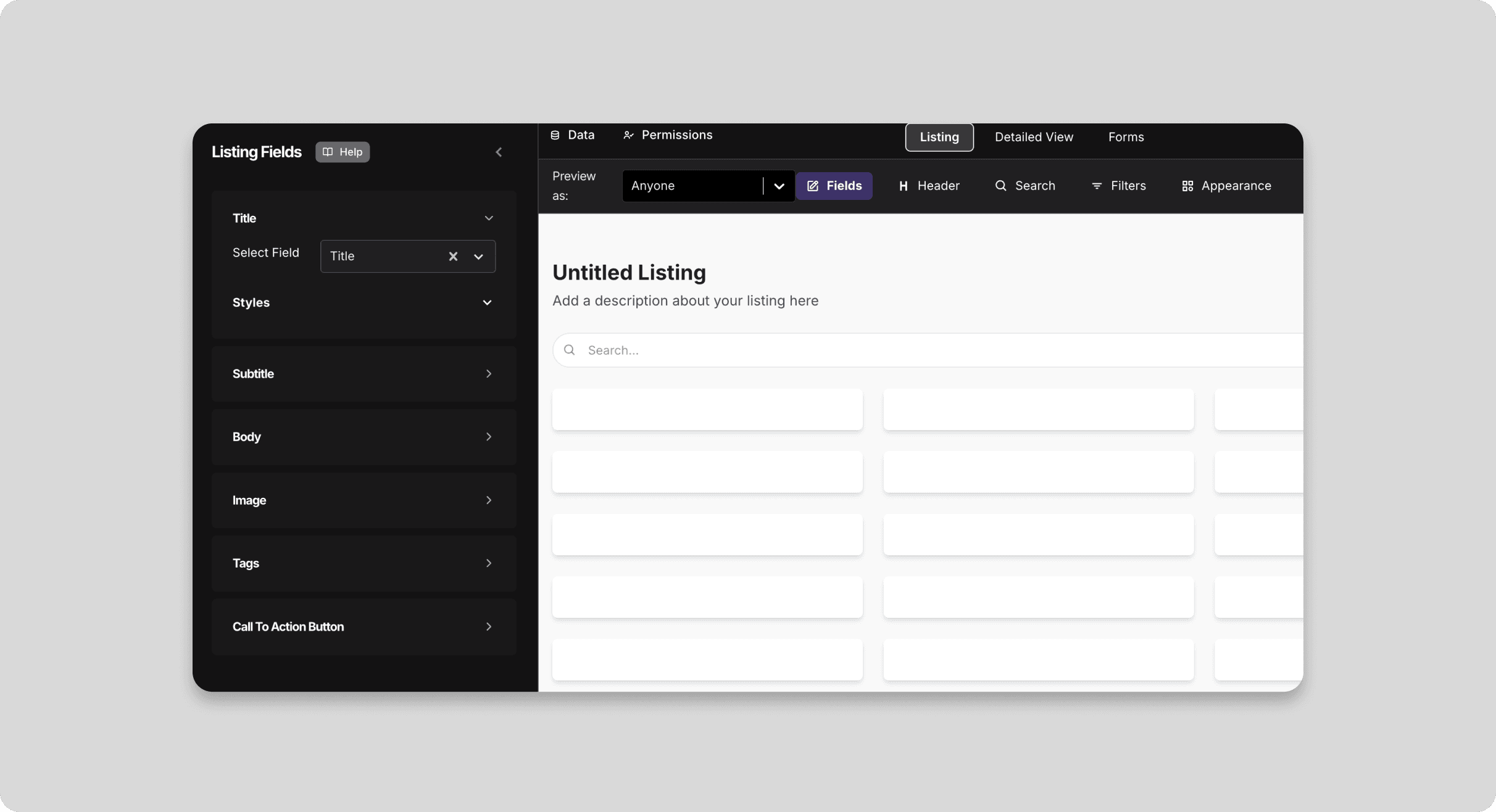 Search
Select the Search tab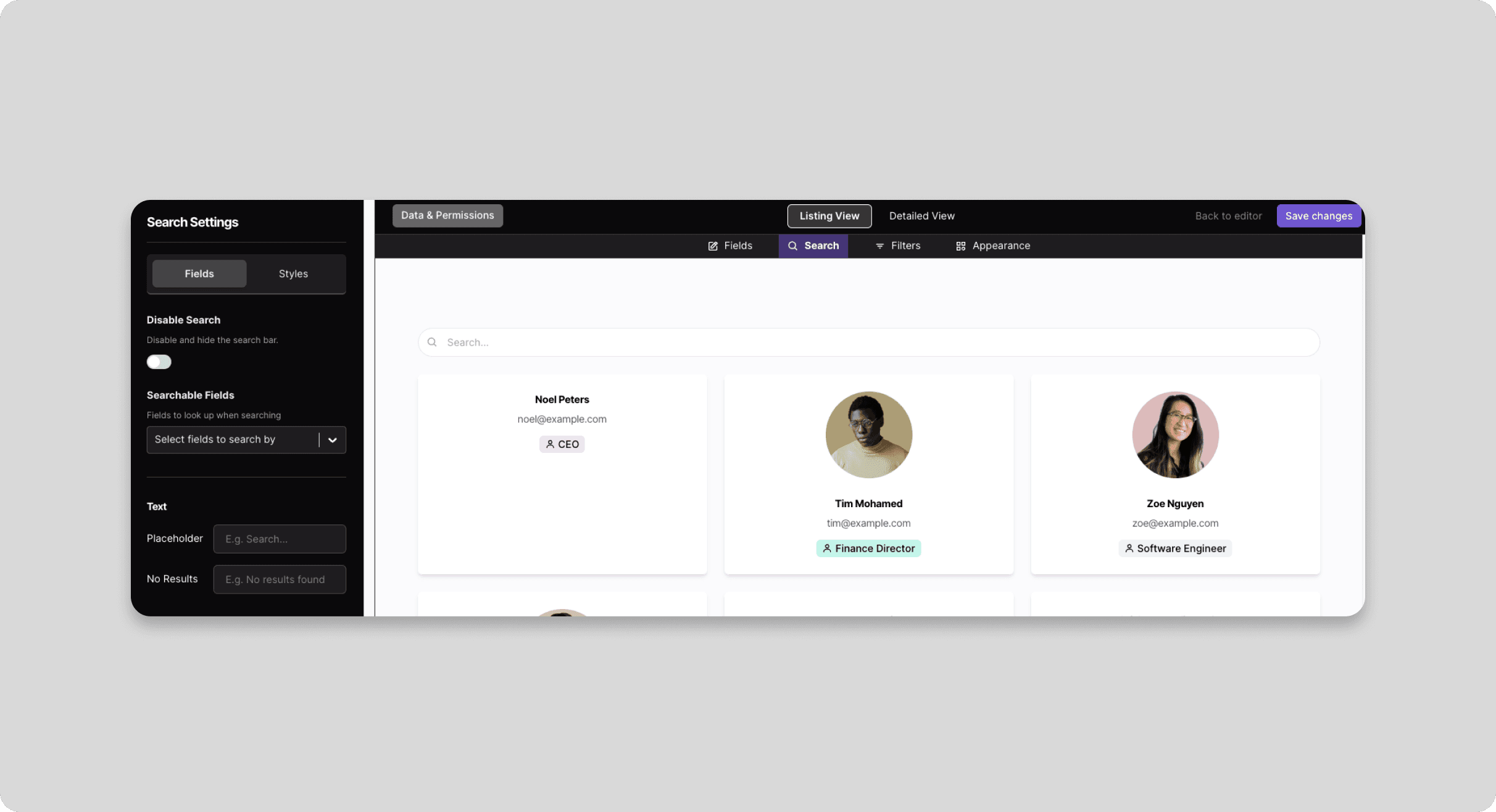 Select which fields are searchable in the listing.
Filters
Select the Filters tab from the listing view editor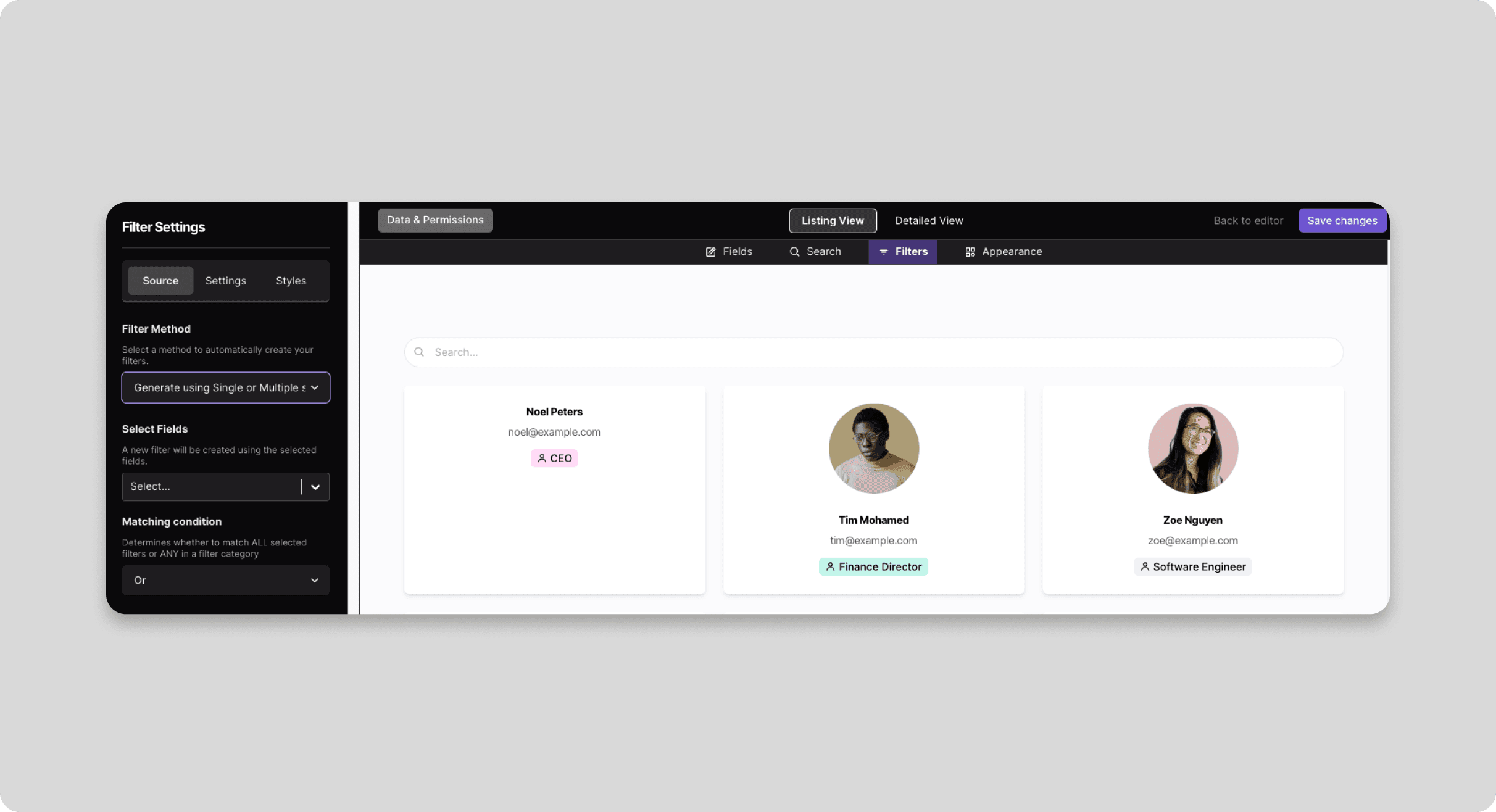 Select a Filter Method. You can generate options using a single or multiple select field or using a table if you want to use a mix of different field types and control what values to display.

Select the fields options to use for your filter. For example, the company position field may include Software Engineer, Accountant.
Step 03: Edit the Detailed view
Switch to the Detailed View when ready.
Build out the view with blocks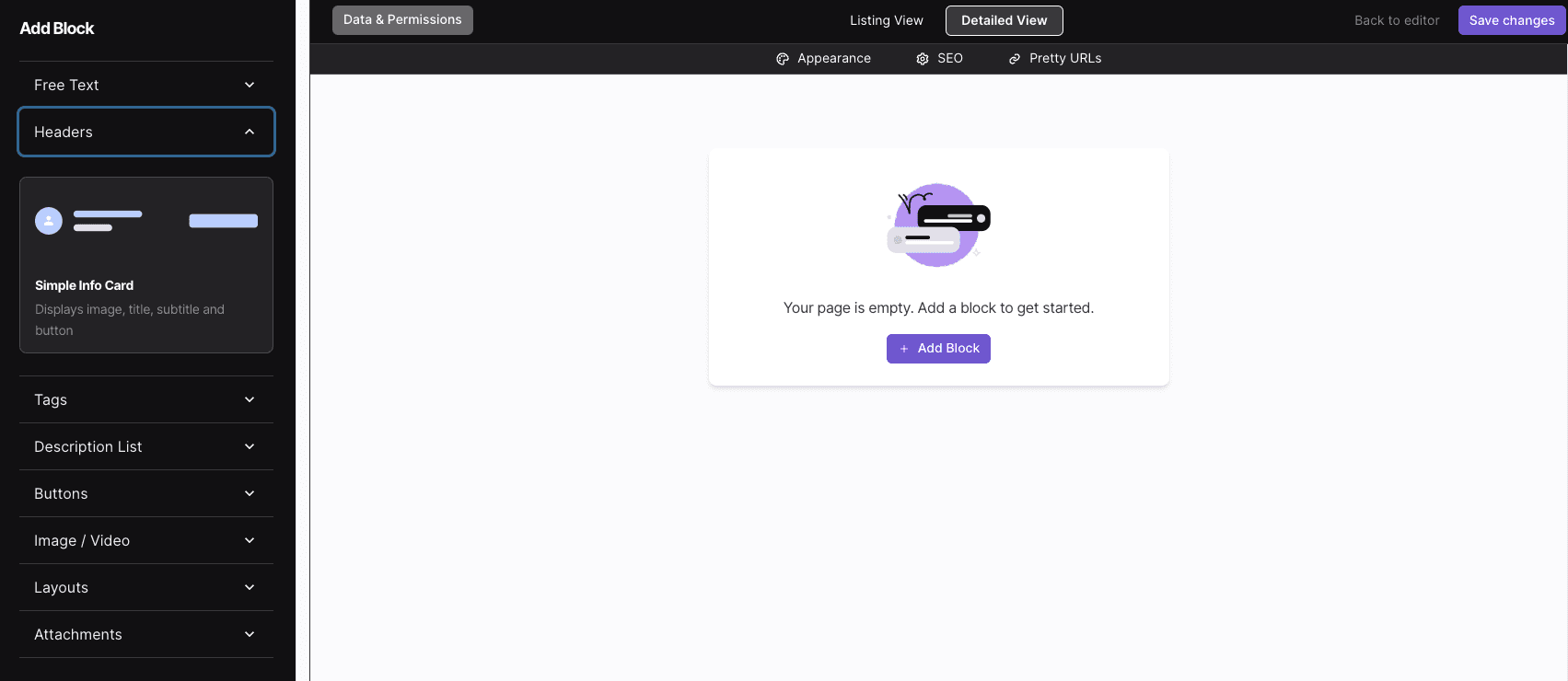 Click on Save Changes once you're happy